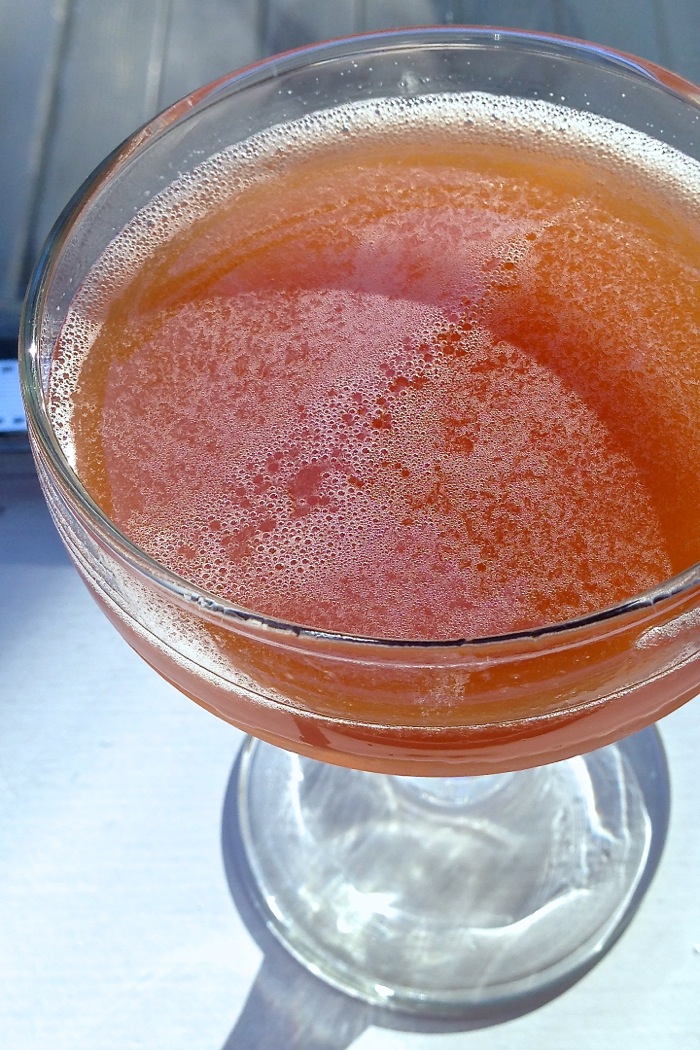 Anyone with a sustained interest in cocktails inevitably collects a few books. Some of us find pleasure in the obscure, letting a beat-up vintage tome transport us to another place and time. Such was the case last holiday season when we were presented a gift of several old cocktail volumes. One of them entitled Prelude to Pleasure by Ogden Nash was published in 1934 as a 1000 copy limited edition for the Continental Distilling Corporation of Philadelphia. What made this book so intriguing wasn't the poetry or the dated photos and kitschy line art—it was the handwritten recipe on the last page.
The rest of the book confirms some delightful classics that appear in other publications, but we wanted to know more about this personal notation. The book was purchased in a used bookstore in St. Paul, Minnestota, and a little research reveals that a Charles Nybeck did indeed live in the area. Sadly, he passed away in 2007 at the age of 71 which may account for this item showing up in a used bookstore. Comments from his obituary are clear that he went by the nickname, Chuck. Without much more to guide us, we are settling on the assumption that this was his book, and this recipe was his favorite. We are naming it in his honor.
Nybeck Cocktail
.75 oz cask proof bourbon
.75 oz sloe gin
.75 oz vodka
.75 oz lemon juice
.25 oz grenadine

Shake well with ice and strain into a chilled cocktail glass.
We adjusted the overall volume to match classic proportions. Our first pass at this drink revealed that it comes out a little tart. A strict translation of the recipe would leave the grenadine at only an eighth of an ounce. We took the advice of "R." as written in the note to increase the proportion of grenadine slightly to give the cocktail a little more balance. At a quarter ounce we have a better balance of flavors.
As we mentioned earlier, we enjoy whiskey sour variations. This one also reminds us how delicious a true sloe gin cocktail can be. Without dominating the flavor, its subtle hints of berry and lingering nuttiness are enhanced by real pomegranate grenadine. We used Plymouth Sloe Gin which we recommend and suggest avoiding bottom shelf versions that substitute chemicals and artificial flavors for actual sloe berries.
The base spirit combination is somewhat unusual in that it combines strong bourbon with an equal measure of vodka. This has a smoothing effect similar to using a Canadian whisky which might work equally well in this drink. We'd also like to try it again with 1.5 oz of bourbon or rye, skipping the vodka entirely and going for a bolder flavor profile. If you try this, please, let us know how it turns out. Skipping the grenadine and decreasing the lemon gets you a Black Hawk cocktail which would be very similar.
In any case, the Nybeck is worthy of your effort, especially if you are looking for ways to use good sloe gin. It's also a testament to the fact that there are still surprises out there in old books, and every once in a while, a note from a previous owner that may be just as interesting as the book itself.