What is Summit Sips?
Summit Sips is a website dedicated to the exploration of recipes, ingredients, techniques and tools, and how all of it comes together for anyone interested in creating great cocktails. We have explored both classic and contemporary cocktails, homemade and commercial ingredients, bars, restaurants and events. Our goal is to show you that with the right knowledge and a little practice, you don't have to be an expert to understand the details. Anyone can make great drinks.
Why Summit?
Writing from Portland, Oregon, we find ourselves in a fertile valley surrounded by mountains—from the majestic peaks of the Cascades to the picturesque Coastal range—a backdrop of summits that inspire creativity. Here, the local culture and culinary attitudes have blended beautifully with historic ideals. Summit is also a reference to our old Minnesota neighborhood when we started writing in 2009 before we moved 1500 miles to the Pacific Northwest. Back then, we took inspiration from the rich local history of Saint Paul, Minnesota's Summit Avenue which lines the northern border of the Summit Hill neighborhood. It is the longest stretch of residential Victorian architecture in the United States, and while you can marvel at its grandiosity and architectural history, you also have to accept a fascinating connection with the prohibition gangster era—a significant period of cocktail history that contributed many notable classics.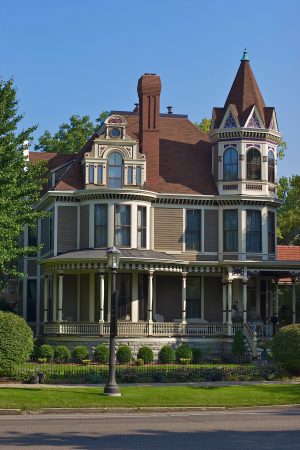 Who is writing this?
Former St. Paul resident Randy Hanson writes about his ongoing exploration of cocktails, food and related subjects. By demystifying techniques, demonstrating how to use unusual ingredients and sharing the results, Randy sheds new light on the familiar and reveals details of the unknown—bringing the international mixology craze home to midwesterners, northwesterners, or wherever you happen to live.
Randy Hanson is a technology professional, visual artist, stained glass aficionado and pottery enthusiast who enjoys cooking Neapolitan pizza, finding deals on antique furniture, and building lamps with old lightbulbs. When he's not combing estate sales with his wife, restoring furniture or experimenting with retro arcade emulators, you might find him online or exploring caves. Although he is a BarSmarts certified member of the NorthStar Bartenders Guild that loves to play host at cocktail parties, Randy is not a foodservice professional or bartender.
Suggestions?
If there is something you would like to see reviewed or a subject you'd like to know more about, you may contact Randy with your questions and he will do his best to find the answer for you. You can also submit a comment directly on a post so others may benefit and participate in a conversation.
Samples and Advertising
Are there samples of a product that you would like tested or a tool that needs an honest review? Are you curious about advertising on SummitSips.com? Contact Randy for shipping arrangements, site analytics details and for assistance with ad banners, badges and linking to your site.
Disclaimer
It's often difficult to document cocktail recipes without mentioning specific products by name. In many cases, certain brands of spirits, liqueurs, bitters etc. offer flavors that are unique and may be required in order to properly complete a recipe. In addition, photographs that reveal product names, logos or promotional imagery do not typically represent an endorsement—just an honest disclosure of the tools or ingredients used—since access to alternatives may not always be available.
That said, Summit Sips does sometimes recommend certain products believed to be superior for the task or recipe at hand. Occasionally, Summit Sips receives product samples and although it isn't always the case, you should assume that a product described or reviewed on Summit Sips may have been sent for that purpose free of charge.