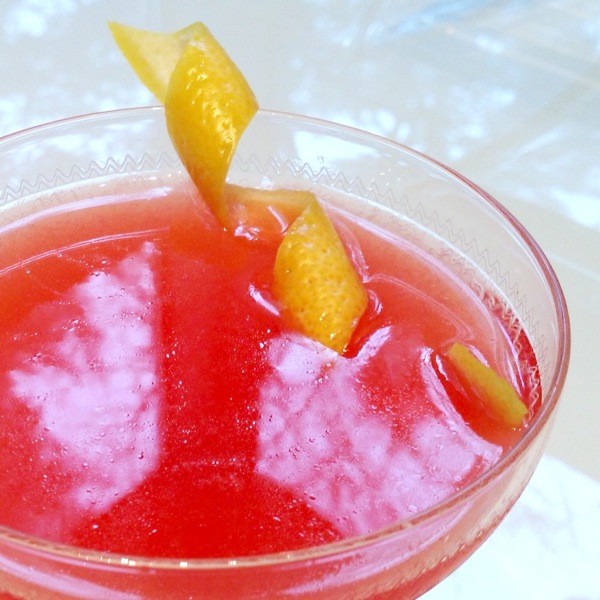 It's a new year, and for many, it's also a time to take an oath, make resolutions, or to simply look forward to whatever the new year brings. A lot has happened over the past twelve months, so before we look back, let's take this opportunity to look ahead to new opportunities and personal growth.
If we are religious about anything at Summit Sips it's the tradition of sharing great technique, recipes and ingredients. However, we are deeply spiritual (especially when we are taking about whiskey, gin, rum–get it–spirits?) Anyway, the following cocktail comes to us by way of a dear friend. It would have perhaps been better to post as a holiday treat, but we think this is the perfect moment to share it.
My New Religion by Ann Ruud

1.5 oz reposado tequila
.75 oz Campari
2/3 oz lemon
.25 oz simple syrup (or agave nectar)

Shake and strain into a chilled coupe and garnish with lemon peel.
We understand reposado tequila makes the difference in this drink. The "rested" flavor brought on by barrel aging the spirit provides the intended depth and character that would be missing if you used a silver tequila in its place. However, we have been known to tinker and quite enjoyed swapping a little of the tequila (say half an ounce) for mezcal to bring a little smoke into the picture.
A healthy amount of Campari adds a fruity bitterness that we love, but it doesn't overpower thanks to fresh lemon and sweetener. We opted for agave nectar in keeping with the base spirit and the result was much more of a tart flavor profile than a bitter one.
Overall, this drink is a fun surprise. Instead of betraying your sweet expectations of something so pink, it's only playfully dry and takes tequila in a new direction that you may not expect. It reminds us of the Paper Airplane cocktail. The moment you set it down you wish you had taken another sip. Have a little faith in simple ingredients and give My New Religion a try. Cheers, and happy new year!