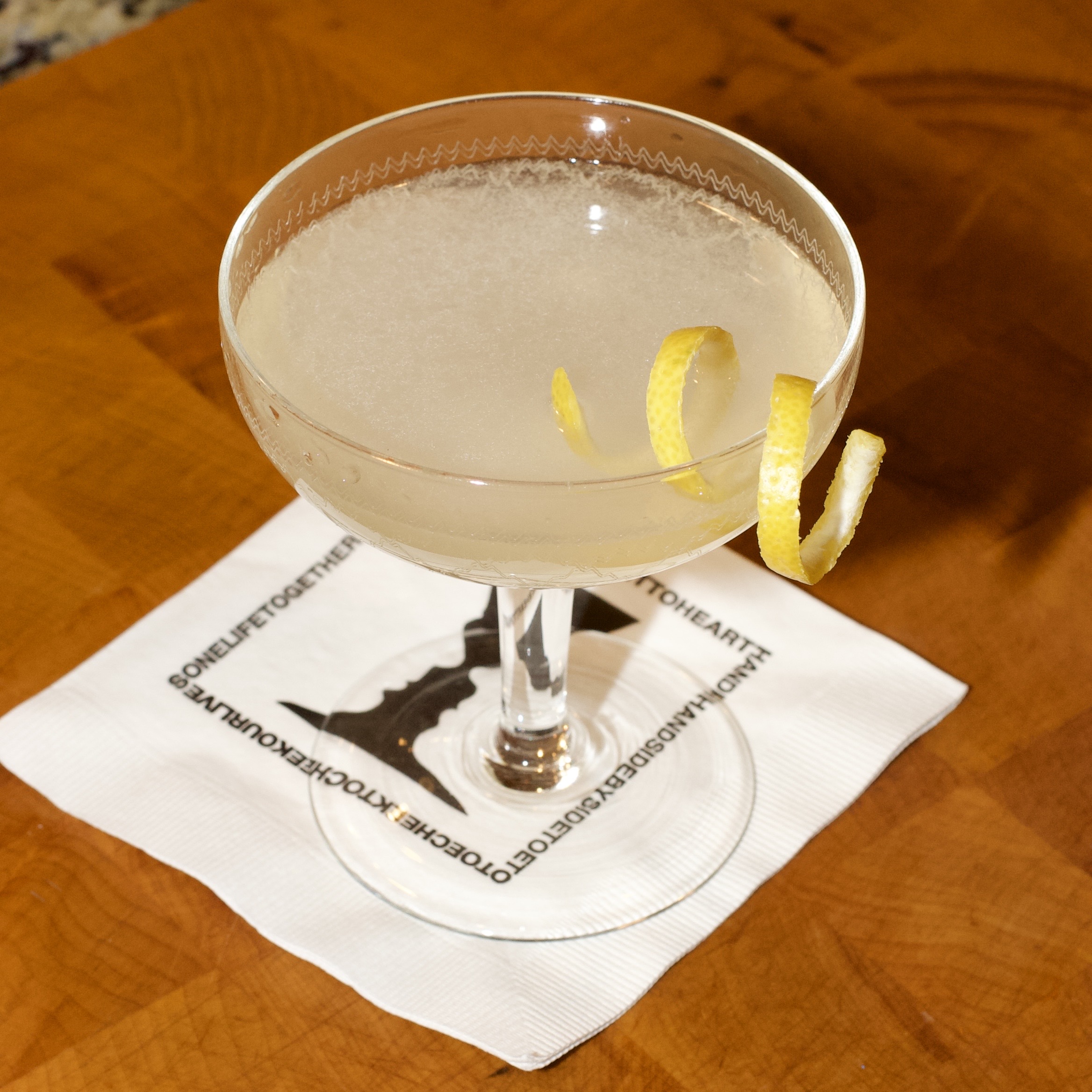 Overview
We have thought about this for a while now and finally decided that the new year is a perfect opportunity to start posting a Drink Of The Week (DOTW). Since we just barely made it for the first week of the year, we have not yet decided on the timing for DOTW posts. It makes sense to post before the weekend—like on a Thursday—but as soon as Friday hits, we will be into our second week of the year, so it will actually be the Drink Of Last Week. On the other hand, most people think of the week as starting on a Sunday which completely misses the weekend, and in Minnesota at least, you can't even buy booze on Sunday! So we will start this off on Thursdays and see how it goes.
Our goal with DOTW is to go through a basic drink recipe, showing you how to best prepare the cocktail. Recipes may come from a variety of sources, including books both new and old, bars or restaurants that have divulged their secrets, or even original cocktails that we create. We want to show you drinks that we enjoy and that we know you can prepare. They should not have ingredients that are impossible to find or create yourself. If they include homemade items, we will refer to previous posts with instructions, or write additional articles ahead of time in anticipation of using them for a Drink Of The Week. We also want to encourage you to speak up in the comments. Is there an ingredient you have had trouble locating? Perhaps you found a good deal somewhere that you can share with others. Maybe you want us to feature or interpret one of your favorites. Speak up! So, without further ado. . .
The 20th Century Cocktail
Now, we know what you are going to say: "But it's the 21st century!" Of course it is. In fact, it has been for over a decade. So, if you want that cocktail you are welcome to try it. It's a creation by Jim Meehan of PDT in New York and it appears in the book The Essential Bartender's Guide by Robert Hess. With all of the possible cocktails to choose from, we thought we should begin with a classic, and the 20th Century seemed appropriate given the new year. It's actually a cocktail from 1939 that was created to commemorate the new engine that began pulling the Twentieth Century Limited passenger train that connected New York with Chicago.
20th Century
1.5 oz gin
.75 oz Lillet Blanc
.75 oz crème de cacao
.75 oz lemon juice

Carefully measure all ingredients and pour them into a cocktail shaker. Add plenty of ice, seal, and shake until chilled. Strain into a chilled cocktail glass and garnish with a lemon twist.
Yes, it's a gin drink—but don't turn your back on this! The beauty of gin, as you will discover if you don't normally enjoy it, is that the juniper which seems to offend some people actually melds with the other flavors in a cocktail. Taken alone, some might not always like what gin offers, but in a mixed drink it elevates the other ingredients. It takes the flavor profile to a level that could never be possible with vodka. No, you are not going to taste pine needles. It might be time to open your mind a little if you are not a gin drinker and maybe even set a New Year's resolution. But don't take our word for it—let your taste buds decide.
The second ingredient, Lillet Blanc, is a fortified white wine aperitif with subtle sweetness and a hint of orange peel. It can usually be found among the dry vermouths, but we wouldn't really say it tastes like them. Lillet also comes in red form. You want the Blanc which appears often in recipes. It used to be difficult to locate, but thanks to the growing popularity of classic mixology (and a recent James Bond film that featured his Vesper Martini) it's very easy to find these days.
Crème de cacao is a cocoa liqueur that provides the sweetness in this cocktail. There are light and dark varieties. We recommend getting the light. There are many brands, and it's not expensive, so any will do. Cacao is actually the name of the tree that bears the fruit which contains the seed pods that, once properly processed, can be turned into chocolate! The word cocoa was a transposition misspelling which is why there is so much confusion about how to say the dessert versus the plant itself. Get yourself some of this liqueur and it will probably last a very long time.
Finally, always use fresh-squeezed lemon juice. Honestly, how hard is it to slice a lemon and squeeze out some juice? Sure, lemons can get expensive, but they are never that much, and they are always easy to find. Besides, this is how the cocktail was meant to be made and the flavor will definitely suffer if you don't use fresh ingredients.
While lemon and chocolate is not unheard of by chocolatiers, we wouldn't describe this drink as lemony chocolate. It is tart and refreshing with an unusual finish that you must experience to understand. The cacao is subtle. After you try this cocktail, you may decide you want to tweak the proportions. You should taste just a hint of the cacao after each sip—not so much that it dominates the drink. Enjoy it, and hold up your glass to a tasty new year!