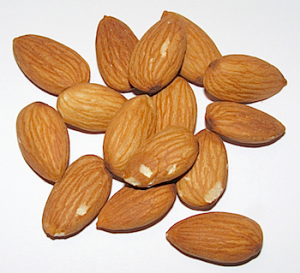 This week I am featuring a cocktail that has been a long time coming and usually ranks as a favorite among cocktail enthusiasts. Actually, I posted the original recipe for this cocktail last year, but this version is a little more accessible. In fact, it includes one of the first homemade ingredients I ever made. Once you've whipped up a batch of special syrup, you can finally mix the Drink Of The Week, the delicious Mai Tai.
Trends come and go, and this was certainly the case with the Polynesian tiki craze of the 1950s. However, in the current mixolgy movement there is plenty of room for tropical cocktails, and with so many rums and other ingredients available, tiki culture is bigger than ever! And why shouldn't it be? Tiki cocktails are among the most complex, most ambitious, and most flavorful concoctions out there. Multiple rums in one drink, unusual homemade syrups, fruit juices and exotic garnishes are all part of the game—but with all of these options both old and new, the Mai Tai is still the big kahuna.
It was created in 1944 by Victor J. Bergeron at his restaurant in Oakland, California. The story goes that upon serving it to some friends from Tahiti, one of them exclaimed, "Maita'i!" which meant, "out of this world!". The name stuck, but the story itself is sometimes disputed. Nevertheless, "Trader Vic" is usually credited with the drink's invention. Yet, as the Mai Tai grew in popularity, its recipe seemed to be different everywhere you would go. As visitors returned from California and requested the Mai Tai at their local watering hole, bartenders had no idea where to begin. Patrons would describe the cocktail as orange brown, a little sweet, tangy—exotic. It had rum, to be sure, but what were the other flavors? Not wanting to disappoint a customer, bartenders all over the world were attempting to recreate the Mai Tai using everything from pineapple juice to grenadine. Even to this day, with the original no longer a secret, bars rarely get it right, and books often have different recipes.
The key to making a good Mai Tai is measuring the ingredients—balance is as important as it is with any cocktail. However, the inconsistency stems from the ingredients themselves. Rum and lime juice are easy enough, and so is orange curaçao and simple syrup. But up until a few years ago, not many people had any idea where to find Orgeat.
Orgeat (pronounced OR-zhät, with the "g" sounding like the "z" in Zsa Zsa Gabor) is a milky syrup flavored with almonds and orange blossom water (or sometimes rose water). You might remember that we used orange blossom water in the Ramos Gin Fizz a while back. That same floral aroma is mixed with what is essentially sweetened almond milk to create an intoxicating syrup. It's this syrup that gives the Mai Tai its magical and exotic flavor. You simply can't make the original Mai Tai without it. And what about pineapple juice? Orange juice? Grenadine? You won't find them in this version. If your notion of a Mai Tai consists of a fruit juice medley, you aren't making the original. Sure, all of those things can be really good together, but the only juice we will be using is lime, and until you've tasted this relatively basic version with orgeat, you've been missing out.
Now, I've made orgeat several times, and each batch represented a different process. To save the trouble of describing all of the ways this can be done, I will mention that there is an easy method, and an annoyingly long, drawn-out method that seems to be way more trouble than it's worth. One of these techniques even appeared in Imbibe Magazine, but it wasn't the easy way. You'll need raw, unsalted almonds. Want to blanche them and remove the skins? That's up to you. I think rubbing off almond skin is a pain, so I try to find them that way already or I don't even bother. You'll also need sugar and orange flower water (or rose water, or both).
The first time I made this, I was following the harder recipe and I decided to cut some corners. The results were good, but I felt pretty bad about doing it until Rick at Kaiser Penguin posted his updated corner-cutting method. I felt a lot better about it, so here's the basic method that you should follow:
Homemade Orgeat Syrup (KP Method)
1 1/2 lbs. whole, raw almonds
4 cups sugar
2 cups water
3 dashes orange blossom water
3 dashes rose water (or more orange)

Toast almonds in a 400F oven for about 10 minutes, tossing them as needed. You should start to smell the flavor as the oils migrate to the surface of the almonds, but you don't want them to burn. Next, pulverize them in a plastic bag with a mallet or rolling pin, or pulse them in a food processor. You want a nice mix of chunks, chopped bits and tiny granules. Place the sugar and the water into a large sauce pan and stir over medium heat. As the sugar dissolves, add the chopped nuts. Bring to a simmer for a few minutes and then turn off the heat. Cover and let stand for 12 hours. Finally, strain through cheese cloth, add the orange blossom water and bottle your syrup. You can add a bit of neutral spirits or vodka to the bottle as a preservative.
Once you have your homemade orgeat syrup, it's time to make a Mai Tai. The original 1944 recipe specifies 17-year-old J. Wray & Nephew rum, but that's not exactly easy to find. With so many rums out there, it might be hard to choose a substitute until you get really familiar with the differences. Some folks even insist that the best Mai Tai comes from a combination of different rums, but let's not take this too seriously. Don't try to make one of these using only blackstrap or one of those flavored rums. Let's keep it simple to start out and say you should use your favorite  (or whatever rum you happen to have).
Mai Tai – The Original Trader Vic Formula, 1944
2 oz rum
1 oz fresh lime juice
.5 oz  homemade orgeat syrup
.5 oz orange curaçao
.25 oz simple syrup (1:1)

Add all ingredients to a shaker. Add plenty of ice and shake until chilled. Strain into a lowball or a Tiki glass filled with crushed ice. Garnish with a sprig of fresh mint.
Mint is the traditional garnish, as is the empty shell of a juiced lime, but you can get fancy and add an orchid or nasturtium flower. Also, yours might not be as dark because this one has a nice "float" of dark rum on top. I like to add a float using blackstrap rum. That way, as you sip the drink through straws the ice melts, and by the time you get toward the end, the rum float starts to add more flavor to counter the dilution.
Making a Mai Tai takes a little more effort than a lot of cocktails, but there's plenty of tiki drinks that are a lot more complicated (try to find Don the Beachcomber's Mai Tai recipe!). After your first sip, I think you will agree that it was worth the effort. Once you have a batch of orgeat, you'll start finding other ways to use it, too. The Japanese cocktail is a popular one, as is the Fog Cutter. You can also pour a little orgeat into your morning coffee for a nice treat!