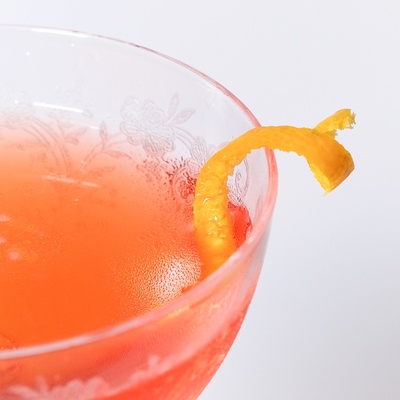 Some time back, we had the unusual pleasure of tasting a drink that combined the flavors of chocolate with Campari. We know, it sounds really strange, but if you think about it, people who love chocolate often reach for dark, bittersweet varieties. If you look at it that way, maybe it isn't so strange after all. Besides, it would not be the first time the flavor of an Italian Amaro was reminiscent of cacao's complexity, only here, we actually have cacao to thank for it. A few years ago, Imbibe Magazine published a cocktail called the Fogerty by Ryan Fitzgerald of ABV in San Francisco. We think it is a great drink for winter.
It is sometimes helpful to understand the backdrop of historical recipes that might have guided the creator of a cocktail toward a wining combination. Whether intentional or not, it is hard not to draw comparisons of the Fogerty to drinks like the Old Pal, the Boulevardier (a Summit Sips favorite), or by extension, something more foundational like the Negroni.
Fogerty
2 oz rye whiskey
.5 oz Campari
.25 oz crème de cacao
2 dashes orange bitters

Stir with ice, then strain to a chilled coupe. Garnish with a twist of orange peel.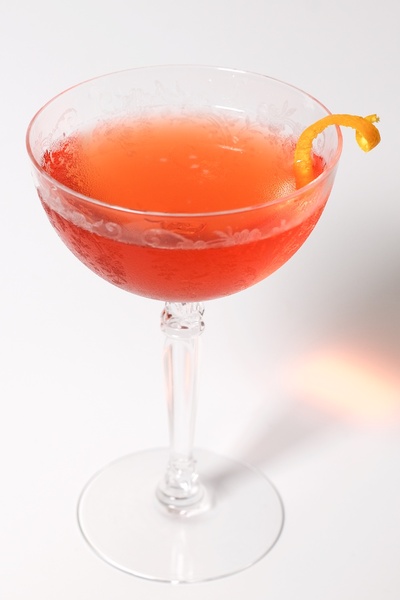 If we take a moment to break it down, let's start with the Negroni. You could argue all day long about exact proportions, but the trinity of gin, Campari and sweet vermouth is an unmistakable winner for anyone who likes a spirit-driven sipper. Gin's botanicals offer a potent zing, offset by the Campari and vermouth. Though rich and bitter, there is some brightness that makes the Negroni a year-round favorite. Now, let's play musical chairs with the ingredients and see where we land.
By simply shifting the base spirit from gin to whiskey, we leapfrog into a delicious autumn sipper with the Boulevardier. It is richer and darker, replacing the Negroni's botanicals with caramel, vanilla, and other complexities that only a barrel-aged spirit can bring. If we now replaced the sweet vermouth with dry we would arrive at the Old Pal—Boulevardier's lighter-flavored cousin. Another option is to try something truly sweet instead of sweet vermouth. This is where we shift to cacao.
Rye provides a rich and spicy backdrop for the interplay of Campari and chocolate. Campari already works nicely with orange peel and the orange bitters helps to mediate a would-be competition of flavors making the bitter amaro dance with the cacao. They bring out the best in each other, but we must warn that although a mere quarter ounce of crème de cacao may not seem like much, trust us—this is plenty of chocolate flavor. It is very easy to over do it in this drink. We used the white variety to maintain a gorgeous pink hue, but looks are deceiving. You would be fine using the dark cacao. This cocktail also has plenty of room to play. We'd like to try other combinations of liqueurs to see where it takes us, but we might find ourselves wandering down an alley into a Brooklyn neighborhood. Nothing wrong with that!