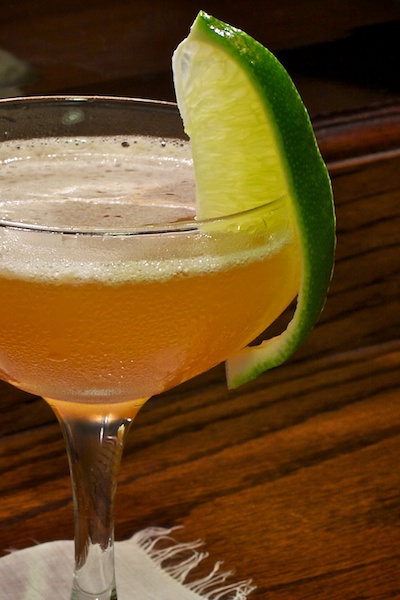 It's one of several drinks by this name which shouldn't be too surprising. Plenty of cocktails are inspired by sporting men, the sports themselves and often the events that bring them all together. One of the more popular venues in bourbon country is the Kentucky Derby where the Mint Julep is king, but it's not the only thing worth trying. At least that's what somebody thought way back when this was invented.
This version comes to us from Trader Vic, but it also appears in Ted "Dr. Cocktail" Haigh's Vintage Spirits and Forgotten Cocktails. It's presented here as our Drink of the Week not because we recently watched the Belmont Stakes which reminded us of Churchill Downs, but because we read somewhere that it's Bourbon Day. We're not exactly sure this is an official holiday, but it's a good enough reason to mix up a bourbon cocktail. If you need to celebrate something more legitimate, it also happens to be Flag Day which is a real holiday. The best compromise, of course, is to make this cocktail anyway and then wave your flag in honor of bourbon, a truly American spirit.
Derby
1 oz bourbon whiskey
.75 oz lime juice
.5 oz sweet vermouth
.5 oz Grand Marnier

Shake everything over ice and strain into a chilled cocktail glass. Garnish with a lime wedge or mint sprig.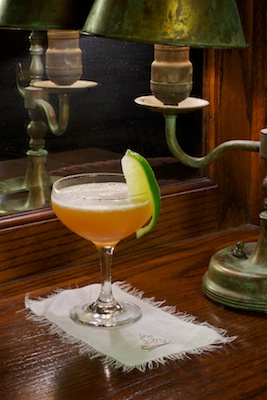 We're not sure why it's so unusual to build a whiskey sour using lime juice, because it seems to work okay even though lemon is more common. Perhaps it is a success because the sour is balanced with orange liqueur. Grand Marnier is brandy based, but you could substitute orange curaçao-both of which pair well with lime. However, using Grand Marnier brings some extra edge and depth to the mix and the drink is probably better as a result. Add a little Italian vermouth and you have a recipe that looks a little strange on paper but works nicely in the glass. This one is shown served in a perfect, antique coupe available in the Summit Sips Store.