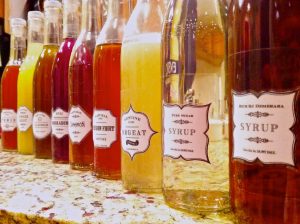 One of the best gifts you can give someone interested in cocktails is booze. You don't even have to break the bank (although you might reconsider picking from the bottom shelf) because it doesn't have to be the rarest or the most expensive item in the shop. Pick a decent base spirit and you really can't go wrong. For example, there's no such thing as having too much gin for classic cocktails, and who would turn away a nice bottle of whiskey or rum? The problem with this approach is that a bottle of alcohol may not be the most personal or creative gift idea. However, this option will work as a last resort, but you can do better!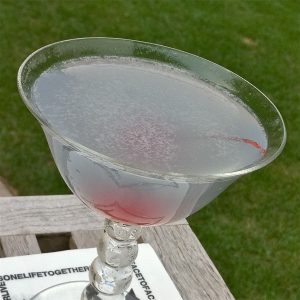 If a bottle of booze is the baseline, or the least creative idea available, it stands to reason that one notch up from there would be a specific bottle of booze. Maybe it's something you heard your recipient mention once or twice. Perhaps you know exactly what's in their cabinet, or more specifically, what's missing. Maybe it's a unique bottle of bitters. Taking this a step a bit further, you could focus on a specific cocktail. For example, you could give them an Aviation by assembling the gin, Luxardo maraschino liqueur and lemons (creme de violette optional). That's quite a few items, but a little research through the Drinks of The Week, or even the Cocktails page should help you zero in on some ingredients. If you know your mixologist already has the base spirits, assembling some modifiers (liqueurs etc.) may be enough. Top off this idea with a handwritten recipe card or even something you type up and print on card stock to complete the concept.
Giving a cocktail recipe with bottled ingredients is one thing, but cocktails look fantastic in special glassware. I am a big fan of mixing and matching vintage cocktail coupes. These work great for "up" drinks like the Manhattan, Martini or any recipe that specifies the use of a cocktail glass without ice. Long drinks that call for Collins glasses or highballs can also work in fizz goblets. Look no further than the Summit Sips Antiqe/Vintage store. There are pairs of glasses or entire sets of them to choose from. These make wonderful gifts by themselves that will get used again and again. Think about what your recipient likes to drink and pick a style that fits their favorite cocktails!
Now that we are off to a good start, let's really get creative. Let's talk about what you can actually create yourself. You don't have to be a gourmet chef or even an experienced drinker to create fantastic cocktail ingredients. Most items can be made in one session plus a bit of waiting time. For example, one year we gave family and friends bottles of homemade Limoncello. Our recipe is easy and can be made in three days from start to finish. Another idea is to make a vodka or gin infusion. Mandarin vodka for example is really easy and only takes a few days to develop. You can also try serrano or jalapeño peppers if your cocktail lover likes a spicy Bloody Mary. Options are only limited by your imagination, but you can click here for suggestions and step-by-step details.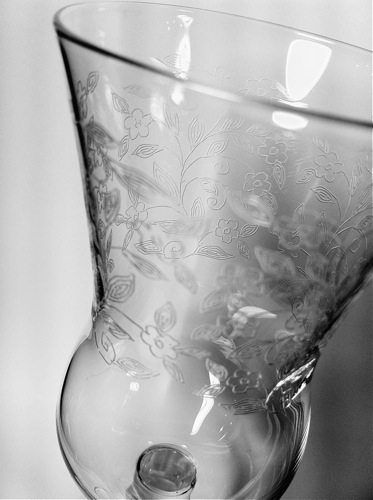 In addition to spirit-based ingredients, there are plenty of non-alcoholic homemade options that are easy to make and turn out better than anything you can buy in a store. We are referring to some amazing recipes such as real pomegranate grenadine and ginger syrup. Coupled with club soda and lime juice, ginger syrup can be used to make ginger beer on the spot or it can be used in some of my favorite cocktails. With pomegranates still available in supermarkets right now, you can make the best grenadine money can't buy. Then there's cinnamon syrup, quinine tonic, mint, lavender, or just about anything you can dream up with fresh herbs. If you decide to make something and bottle your gift, using the original bottle works fine for infusions, but for syrups we like to use smaller 375ml bottles from the local homebrew shop where you can also get reusable stoppers and heat-shrink PVC wraps for a very professional look. Don't forget about the labels!
It's not hard to be creative when it comes to gift-giving, but it's not a requirement. You can always take a more traditional approach. Past suggestions still apply. What ever you decide to give the cocktail lover in your life, don't hesitate to ask questions or seek suggestions in the comments below. Happy Holidays!