Very soon, we'll be taking a road trip through bourbon country. As the preparations are coming together we thought we would write a short teaser to kickoff a series documenting the experience.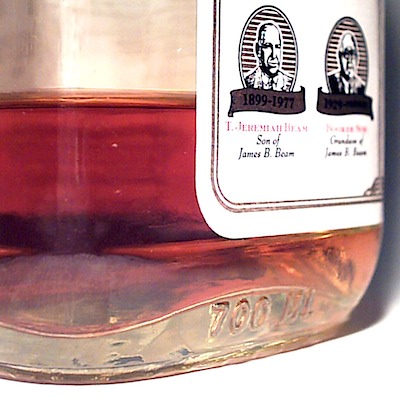 Bourbon whiskey is the only true American spirit, and the heart of production lies within the state of Kentucky where legendary distillers have crafted the world's finest bourbons with over 200 years of tradition. Our goal is to explore the area, experience those traditions and enjoy the countryside. There's also plenty to see outside of the distilleries, so we hope to take in as much of the local culture as we can.
Since this is a road trip, the first leg of our journey will be the long drive to Louisville. It's about a twelve hour trip from the Twin Cities, but if we leave early enough, we should be able to avoid rush hour in Chicago and reach our destination by dinner time. Our first stop is the historic Seelbach Hotel where we'll feature a special Drink Of The Week followed by a series of updates as the trip progresses.
After a good night's sleep, it will be time to hit the trail. The Kentucky Bourbon Trail® is an assembly of six distilleries that are part of the Kentucky Distillers' Association. Created as a tourism experience complete with passports to log your visits and a free t-shirt upon completion of the tours, this should be a fun adventure! There are also a couple of distilleries in the area we plan to visit that are not officially associated. What is referred to as a trail is really a series of destinations along the bluegrass byways of central Kentucky encompassing a triangular area between the towns of Louisville, Bardstown and Frankfort. The rich historical backdrop populated by beautiful creeks, hardwood forests and rolling meadows combine to make this area one of National Geographic Traveler's "Drives of a Lifetime".
Be sure to check back for more details about the sights and experiences of the Kentucky Bourbon Trail®. We are looking forward to sampling the finest whiskey this country has to offer (we might even bring some home)! There's also great antiquing and lots of history. We understand there may be some delicious fried chicken worth trying as well.
Kentucky Bourbon Trail® is a registered trademark of the Kentucky Distillers' Association.