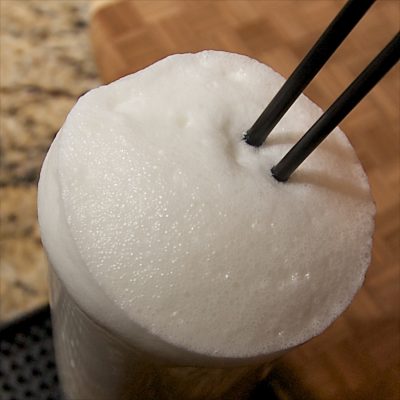 Well, it's Mardi Gras week, and although we just finished celebrating the Winter Carnival here in St. Paul, New Orleans is just getting started with their own annual festival. This year the new Superbowl champions have another reason to celebrate. But in addition to the parades and the street parties, New Orleans has always played an important role when it comes to cocktails.
When deciding the Drink Of The Week this week we knew it had to be something historically significant from New Orleans. Our first inclination was to feature the Sazerac—often cited as one of the first cocktails ever created, if not the original cocktail. The history is debatable even though it was made the official drink of New Orleans. Important as it is, we am going to leave the Sazerac for another time and instead focus on the equally famous "morning after" remedy—the Ramos Gin Fizz.
As the title implies, this drink has gin, and fizz, but it also bears the name of its creator, Henry C. Ramos. Invented in the 1880's at the Imperial Cabinet Saloon, the drink was actually made famous by the Roosevelt Hotel where Governor (and later, Senator) Huey P. Long declared it his favorite drink. Long even brought a Roosevelt bartender with him on a business trip to New York so he could teach the Yankee bartenders how to make it properly.
There is sometimes confusion between a fizz cocktail and a collins. The difference usually has to do with service. They are both served in a tall glass, but the collins has ice—the fizz typically does not. Consequently, a fizz would require more seltzer to fill the glass. The regular Gin Fizz and Tom Collins are both sours with the addition of carbonated water, however some recipes offer differing amounts of citrus. Juice measurements and naming controversy aside, we are making a more complex version that contains cream and egg white, but the noteworthy component of this drink is orange blossom water. Here is Huey Long's gift to New York:

Ramos Gin Fizz
2 oz dry gin
.5 oz lemon juice
.5 oz lime juice
3 drops orange blossom water!
1 oz 1:1 simple syrup
1 oz cream
1 egg white
Soda water to top

Add the ingredients to a shaker, seal tightly and shake without ice for one minute. Open and add lots of ice. Shake again until your arm is tired (2 minutes?) and strain into a tall, empty glass. Get every bit of frothy goodness into the glass and then top it with soda water, stirring gently to accentuate the foamy head. Add straws and serve.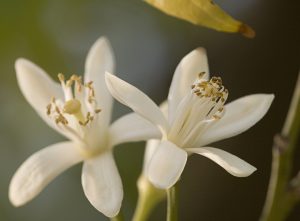 Breaking It Down
The sometimes mysterious ingredient in all of this is the orange blossom water. WARNING: It's very potent stuff. An extra drop or two will ruin your drink, so please, use it with caution. If you cannot use a dropper, pour a dash into a spoon first and drip that into your mixing glass. Orange blossom (or orange flower) water is the clear liquid essence of orange blossoms. It has a wonderfully floral aroma that sometimes appears in middle eastern cuisine and pastries. It can be somewhat difficult to find, but we found ours in the refrigerated section of a local market. International markets are especially good resources, as orange blossom water is a common in Mediterranean cuisine.
This cocktail was probably originally made using Old Tom gin or genever which is a sweetened variety that is hard to find today. Since we are adding simple syrup, you can use any London Dry gin. As always, use freshly-squeezed lemons and limes for the citrus juice. The simple syrup is a basic 1:1 ratio. We used heavy whipping cream, but you could also get away with half & half.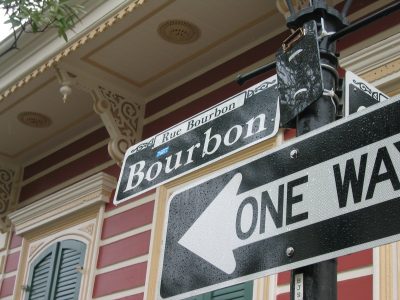 Another fun component of this cocktail is the egg white. Just like a properly prepared Whiskey Sour, egg whites create a silky texture that builds the important froth in this cocktail. Sure, the cream does help the effect, but without the egg white, you lose volume and texture.
An optional component we did not list in the recipe is vanilla extract. This ingredient creates plenty of controversy. It's not in the old recipes, yet some say a drop or two adds a delicious nuance that was once a guarded secret. Others maintain that vanilla has no place in this drink. We say, try it both ways!
As with any cocktail that contains egg white, you should dry shake the mixture before adding ice. Doing this for about a minute will build a protein emulsion that is harder to get when cold. Then, add the ice and shake for several minutes if possible. You are whipping the ingredients into a frothy meringue by shaking so hard and for so long. Your arms will get tired! According to southern lore, Ramos would shake this cocktail for up to 12 minutes, passing it like a relay from shaker barback shaker to barback shaker before it was finished.
Strain it into a tall glass and top with soda water. A gentle stir will get that foam bubbling over the top. We have even seen a technique where seltzer is first sprayed into the shaker tin to capture the rest of the cream and egg froth which can then be poured into the glass and spooned over the top. Volume is what you are after. In our images, the foamy head rises over the rim of the glass. We could have easily pushed it two or three times higher with more seltzer.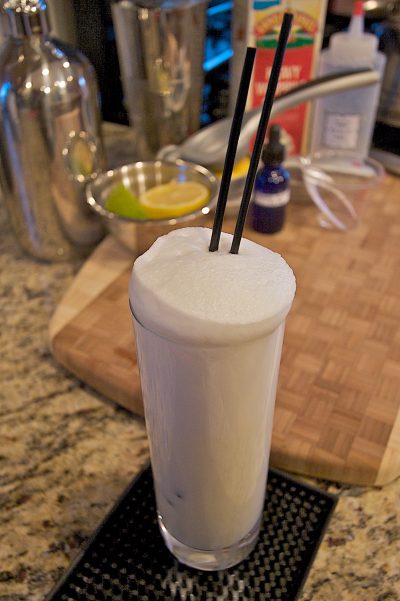 The Taste
If we had to sum up the flavor, we'd have to say it is reminiscent of Key Lime Pie and Orange Dreamsicle—only not as tart and not as sweet—with the exotic twist of orange blossom. That description doesn't really do it justice since there's a lot going on in terms of flavor and texture. One thing we will say is that it does not taste like gin. As we've noted in the past, gin in a cocktail can do amazing things with the other ingredients, and that's certainly the case here. One "problem" someone might have with this drink is the egg white. If any drink can convince you of the virtues of egg white in cocktails, this one can. If you feel like you need to skip the egg, you should make something else. It's just not a Ramos Gin Fizz without the egg white. It doesn't add flavor—it creates the incredible froth that you just can't get any other way.
Perhaps the most unusual flavor component is the orange blossom water. With only three drops, you might think it an optional ingredient, but within those drops is some of the most concentrated stuff on earth. Orange flower water is sweet and floral. We wouldn't exactly say it's reminiscent of oranges, but there is something oddly familiar about it. Add too much and your cocktail will be completely overtaken by the perfume of this ingredient. But with the right amount, the sweet essence infuses every sip and takes the drink to a different level.
Give this cocktail a try. You'll be glad you did. It may sound thick and filling, but it is actually quite refreshing. It doesn't have to be a morning cocktail either. You could drink this one before, after, and during your Fat Tuesday festivities. If you do, let us know what you think!