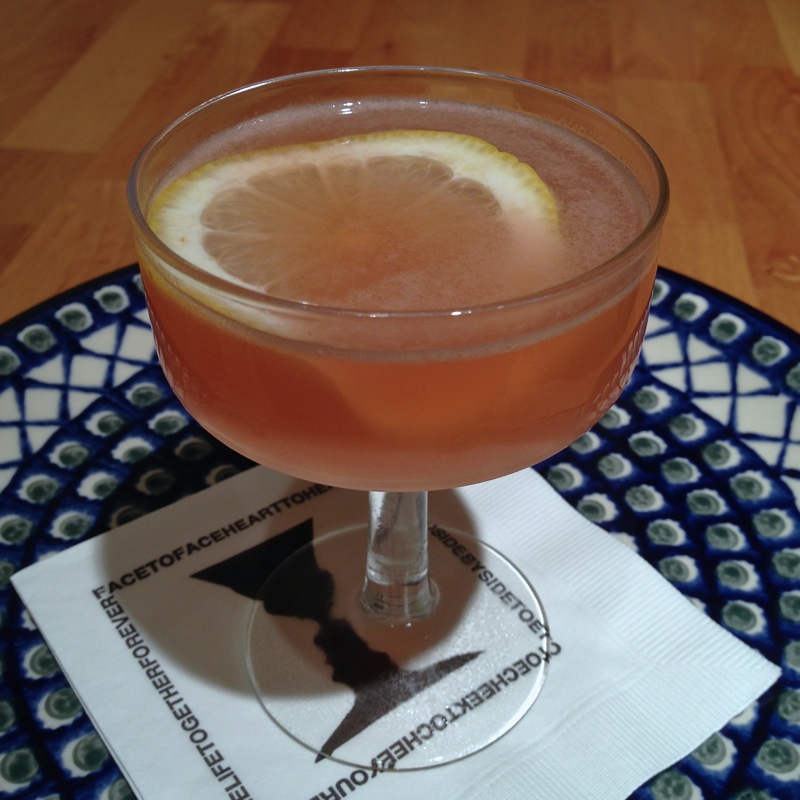 It's Cocktail Week in Portland, Oregon which means the whole city is buzzing with events. Some require registration while others are open to the public. There is everything from classes about topics like drink photography and how to get a book published to seminars about spirits and technique. Most are sponsored by one brand or another often with samples or cocktails provided. We attended one such event on Monday called On The Town with Dale DeGroff: A Tribute to Bars, Speaks, and Legendary Saloons!
We have to admit, it's a privilege just to share a room with Dale DeGroff (aka King Cocktail). He's one of the most respected living bartenders and an international personality whose career is intimately connected with our current cocktail renaissance. Although he's quick to give credit to the visionary restauranteurs that first hired him to run their bars, most people agree that Mr. DeGroff is perhaps the one person most responsible for bringing back the craft cocktail. For that, his respect is well earned. Of course, everyone also recognizes that he certainly wasn't alone in that effort—each of us plays a role every time we request, serve or share a great drink—standing on the shoulders of giants, as they say. Here's one such drink created by DeGroff himself.
Fitzgerald by Dale DeGroff
1.5 oz gin
.75 oz lemon juice
.75 oz simple syrup
3 dashes Angostura Bitters

Shake with ice and strain into a chilled cocktail glass. Garnish by floating a thin lemon wheel.
When you first read this drink recipe you can't help but question its simplicity. Is it really just a gin sour? The answer is, solidly, NO, it's a gin sour with Angostura Bitters. It may sound like splitting hairs, but this cocktail is all about the bitters. This is one of those drinks you can confidently serve to someone who says they don't like gin. One taste and the seduction begins. That's because there's a little magic alchemy going on. The gin and the Angostura combine with such success you will wonder why you haven't tried this before. You then wonder what other combinations of gins and bitters will produce.
And that's exactly what Mr. DeGroff has done. The version we tried at the event on Monday leveraged his very own Pimento (allspice) flavored bitters. It's time to track down another little bottle for the cabinet! Give the Fitzgerald a try. You'll be glad you did. It's an amazing drink from an amazing guy. We had a great time at the event Monday, and all of the proceeds went to the Museum of the American Cocktail.