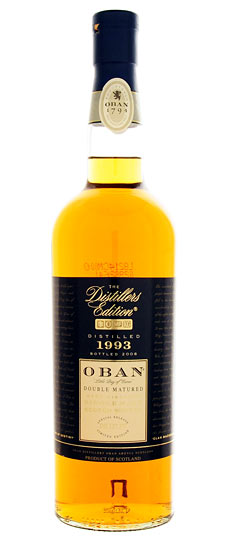 When we think of tradition, it's usually related to the holiday season. We suspect for most people, the traditions they follow get passed along year after year from family. We decided a few years ago that we wanted to establish some traditions of our own. For example, whenever we travel, we try to bring back an ornament for the Christmas tree which we pull out every year to remind us of our experience together. More recently, we started another tradition—Scotch whisky! We have never been a fan of egg nog, so while most folks are drinking their hot cider, Irish coffee or whatever warms their heart during the holidays, we decided to expose ourselves to Islay, Speyside, the Highlands–and slowly build up a nice collection that we can enjoy year-round.
We probably have family to thank for this since we received a unique gift a few years ago. Knowing how much we love to cook, we received a gift certificate for a cooking class (for two) at Cooks of Crocus Hill. Originally, we were registered for a session with the head chef at Cosmos restaurant. However, this fell through for some reason and we had to pick something else. We wanted to try their annual Steak and Scotch Tasting which is always a popular choice. At that time, we had only a vague interest in Scotch and thought this might be a good opportunity to learn more. The outcome, of course, is that we became fans of the spirit and thus began a new holiday tradition. Each hear, we pick a bottle of Scotch and put it under the tree to be opened on Christmas Eve. We don't drink the stuff very often, so over the past few years our collection of single-malts keeps expanding.
Playing a little catch-up, last year was unusual because we doubled our collection in one fell swoop. We won't go into a lot of detail, but we cheated a bit by grabbing two bottles: one of our personal favorites—the Aberlour 16, and the amazing Glenlivet Nadurra. If that weren't already enough, we also received a gift—the Glenfiddich 12-year, which we really needed to own. The Nadurra was interesting because of its higher alcohol content. Many Scotch drinkers add a bit of water to take the burning edge off and to help open up the flavors and armoas. With the Nadurra, by adding water you also get a slight cloudiness, or louche, similar to something we'd normally expect from absinthe! Needless to say, we really worked hard last year at our new tradition.
This year we selected Oban, The Distillers Edtion. Bottled in 2008, this one was distilled in 1993. Oban is a West Highland style malt, and this Scotch is unique in that it undergoes double maturation. Oban is generally considered a medium bodied Scotch with a sweet opening, hint of spiciness and a dry finish that includes just a sense of the seashore on the nose. The Distillers Edition is matured a second time in spanish Montilla Fino cask-wood which gives this whisky additional character.
It may seem funny to some—the idea of creating new traditions—something that sounds almost contradictory. However, we think we have a good thing started and hope to continue the idea into the future. After all, some of these bottles can get pretty expensive, but allowing yourself a little indulgence, even if it's just once a year, is totally worth it!