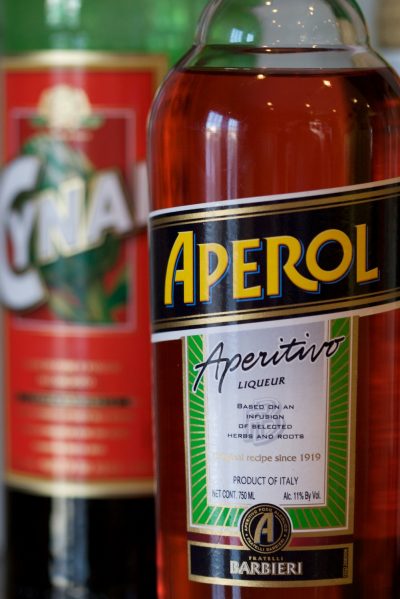 It's probably long overdue, but we finally decided to write a few words about the bitter side of the cocktail spectrum—this time to outline some specific ingredients that impose this unusual nuance of flavor. The subject has surfaced before in drinks like the Negroni, and in homemade ingredients such as Tonic Water. Yet, Americans are are only just starting to understand the appeal of bitter beverages, so if this all sounds unusual or makes you feel uneasy, you're not alone.
Expanding Palate
For a cocktail enthusiast, the process of experimentation, and in many cases, the discovery of favorite drink recipes, can be likened to a chef, working through the pantry toward delicious dinner combinations. Each ingredient opens doors to new flavors that bring challenges and opportunities. Early favorites are often sweet concoctions that find refuge with the sours, where the quest for balance and variety can sustain plenty of interest. But at some point along the way, an ingredient appears that adds bitter to the spectrum, and for someone not accustomed to this in a drink, the experience can seem unpleasant before it feels revelatory.
Bitters are bitter, right?
It's easy to be confused about bitters when it comes to cocktails because the word is used for different things. Certainly, we can describe something that tastes bitter as having a bitter flavor, but when discussing ingredients, we need more clarity. We need to classify bitters by grouping them into two categories: cocktail bitters and potable bitters.
Cocktail Bitters
Cocktail bitters are typically sold in smaller, paper-wrapped bottles and are added to cocktails in tiny amounts. We are talking drops or dashes—a quantity not likely to actually make a drink taste bitter. Angostura and Peychaud's are common examples, but there are many others named for their primary ingredient such as Orange, Grapefruit, Cherry or Celery. These intensely-flavored cocktail additives are designed to season a drink, bringing the other ingredients together or boosting their flavors with concentrated additions. They are not meant to be consumed on their own. In fact, makers of cocktail bitters go to great lengths to make them taste bitterly inedible by themselves to avoid being classified as spirits or liqueurs. After all, their origin was medicinal in nature, and as the cocktail proved when it was first invented, a spoonful of sugar helps the medicine go down—along with your favorite spirits.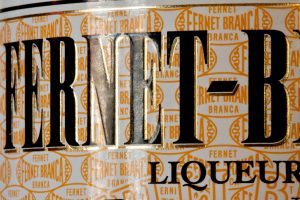 Potable Bitters
Of course, more than one modern cocktail ingredient has made the transition from medicinal remedy to refreshing beverage, and many are still considered appetite stimulants or digestive aids to this day. Although it's less common in the United States, folks in Europe and elsewhere have been imbibing such herbal liqueurs for centuries. Those that contain bitter botanicals such as roots, bark, and fruit—but not so much as to make them undrinkable—are considered potable bitters. They often have rich regional history with secret recipes and multiple ingredients. Many examples come from Italy. You probably recognize Campari, which is an infusion of bitter herbs and fruit. Not quite as common, though gaining ground is Aperol, Campari's sweeter cousin. While Aperol has rhubarb among its ingredient list, Cynar, another Italian bitter liqueur, is known for the artichoke it contains. Its bittersweet flavor and darker color brings even more herbal complexity. The informal science behind the creation of these "medicines" is based on the idea that the human body responds very specifically to bitter flavors. Most poisons in nature have a bitter flavor, so many people believe that drinking a bitter aperitivo sends a signal to your body to prepare the digestive processes for what's to come.
We also have the digestivo class of potable bitters. Amaro, literally translated as "bitter" in Italian, refers to herbal liqueurs that soothe the stomach and aid digestion. You may recall Amaro Nonino which came up last year when I featured the Paper Airplane cocktail as well as an ingredient in a wonderful riff on the Manhattan. This is but a single brand, and Italians have many. Averna, Ramazzotti, Lucano, Montenegro, Ciociaro—these are all Amari (plural), and the list goes on and on. Cynar is technically an Amaro, although it has traditionally been consumed as an aperitivo. A maceration of bitter citrus, herbs and other botanicals in neutral alcohol, Amari can be light or dark with varying degrees of sweetness. Some contain only natural herbal flavors and color while others may have caramel additives. Not all originate in Italy, however. German Jägermeister, for instance, falls into this category, although it has quite a different reputation. Some are delicate while others, such as Fernet-Branca, are sharply bitter. Reviewing every nuance of each of them is beyond our scope right now, but knowing what they are and how they are used will help you explore them on your own.
How are they used?
You probably already know how to dole out dashes of cocktail bitters when they are required which is pretty often. Only a few recipes have been created that use them in larger proportions, but it's the potable bitters that are consumed in greater quantities. Argentinians drink Fernet-Branca with Coke, though we have been known to pour Fernet neat, sometimes just to settle an uneasy stomach. You will find Campari as a primary ingredient in the Americano and the Negroni, but for the most part, potable bitters work best as modifiers. Some have appeared in classic recipes, but most Amari have yet to enjoy widespread distribution. Many are only just beginning to find their place in cocktail recipes. The best way to explore this yourself is to focus on something you already enjoy and try substituting ingredients. Start with a Campari cocktail, for instance, and try it with Aperol, or Cynar. You could also explore recipes that use any liqueur to invent variations using an Amaro instead. I like Jamie Boudreau's ratio suggestion about vermouth cocktails. Take 1.5 oz of any spirit, .75 oz of vermouth, and .25 oz of liqueur or Amaro. The possibilities are endless.
If you go out, you can also watch for bitter ingredients on better bar menus. Or, if you know your bartender is capable, tell them what you are looking for. Give them a chance to impress you. Call out an Amaro that you see on the shelf or ask for a sample. Friendly patrons that acknowledge skill and creativity are often rewarded with interest, attention and some of the best improvised cocktails served. Don't be afraid to ask questions, but be considerate: if the bar is screaming with orders five people deep, it's not the time for unusual requests.
For those of you that are interested in a little more guidance, our upcoming Drink Of The Week takes bitter Campari into more familiar sour territory.