After a short time off, we're back! We hope you are all enjoying 2012. It has been an odd winter in the Twin Cities and perhaps the weather has been inconsistent in other places too. But no matter what's going on outside, for the past two years running, Summit Sips has been dancing to a Drink of the Week every single week just in time for the weekend. Keeping that kind of momentum has been a blast even if it wasn't always convenient, but we have certainly enjoyed the break. We will continue the spirit of the Drink of the Week going forward, even if our cadence shifts to a more manageable rhythm.
Something we have never really done here at Summit Sips is a retrospective compilation. We may be out of step with most of the "New Year's Best Of" lists given that we are more than several weeks into the new year, but that's not really a problem. Looking back has always been as easy as clicking through the "Previous Sips" as if stepping in reverse-time, and you can certainly do that if you like, but time itself brings a certain perspective to posts that you just don't get "in the moment". We'd like to take this opportunity to review some posts from the past year in case you missed them. We won't review every gem from 2011 (you can browse the archives for that) but we can highlight the moments that we found most memorable.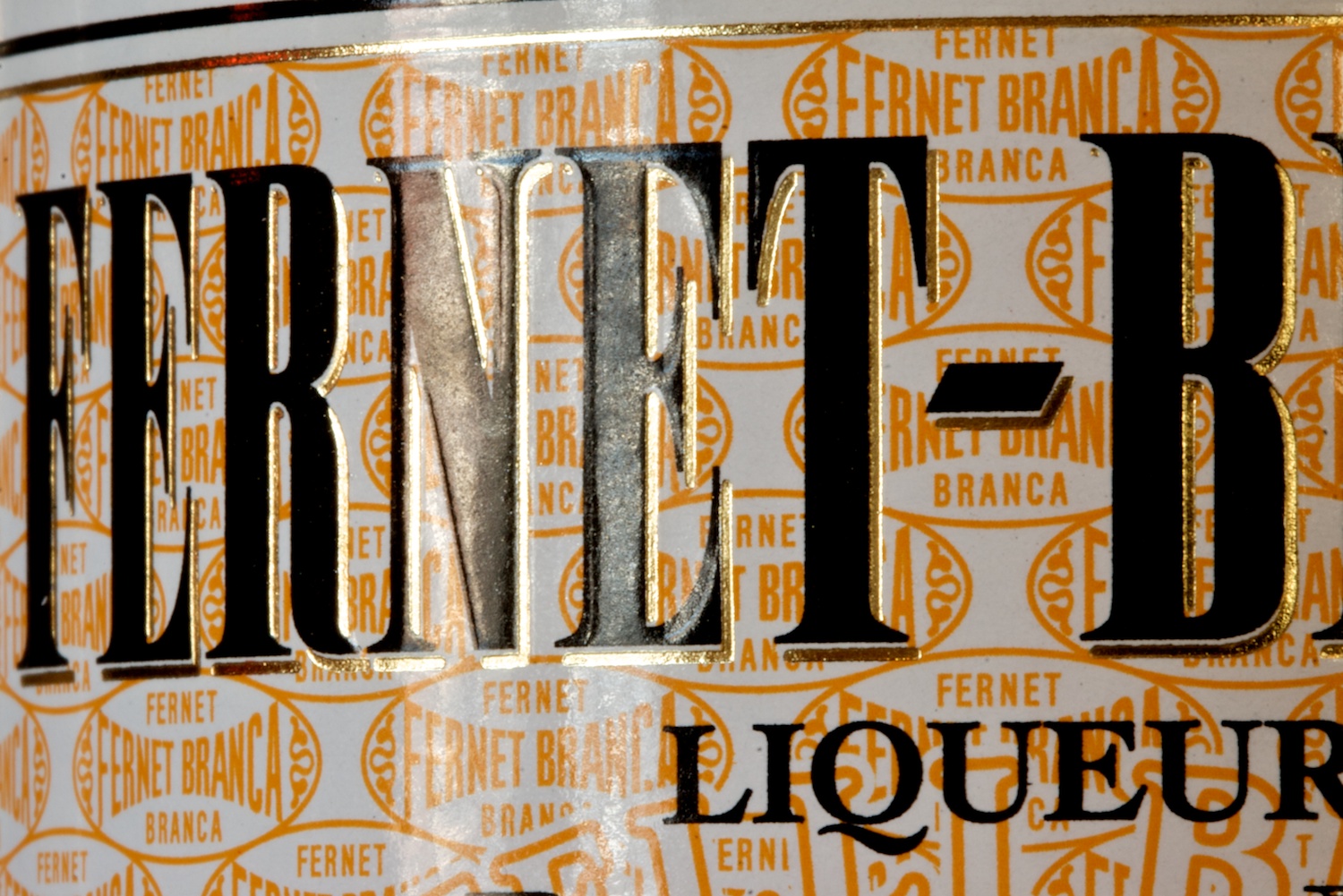 Bitters
Last January we dove right into potable bitters, an important topic that has come up a few times in the past but definitely deserved some proper attention. This set the stage for what was to come, and over the course of the year, we often made reference to this post whenever describing ingredients like Italian Amaro or bottles of Campari and Aperol. If you take just a single tidbit of knowledge from Summit Sips in 2011, let it be a better understanding of bitters. Mind you, this isn't cocktail bitters that are added a dash or two at a time, this is bitter, herbal liqueurs that can transform an ordinary classic into an unusual and alluring variation unlike anything you've ever tasted. We don't expect everyone to run out and stock their cabinet with odd bottles from Italy (you could do worse), but knowing what they are how they are used will help you appreciate the bitter spectrum of flavors and lead you to better cocktails overall. They aren't going away, that's for sure!
The Newark Cocktail
It's probably a fair statement that the Manhattan may be the most important cocktail ever created. Some of you will argue with that assessment as there are plenty of great drinks that don't come anywhere near the Manhattan's design, but where spirit-forward cocktails are concerned, nothing can come close to matching the Manhattan's versatility as a foundational formula so easily leveraged for outstanding variations. One of my favorites has to be the Newark Cocktail. The ingredients alone may not show it, but closer examination reveals the truth of its inspiration. It also incorporates Fernet Branca, a powerfully bitter Amaro (see above) to wonderful effect. If settling an upset stomach isn't reason enough to own a bottle of Fernet, this drink certainly is.
Vodka and the Cinquecento Cocktail
By now you have probably seen the new version of the Fiat 500 zipping around town, and when you do, let it serve as a reminder to try this drink. Named for the original version of this car and the 500th anniversary of DOM Benedictine, the car shares its origin (Torin, Italy) with Campari. This amazing cocktail also features grapefruit and vodka. Vodka is somewhat misunderstood outside cocktail geek circles. Whether it's marketing, fear of flavor, or peer pressure, my experience has revealed that vodka's popularity often comes from folks who have an outdated notion of what works well in mixed drinks. They are simply unaware of what they are missing by avoiding other base spirits. The Cinquecento is at least one new cocktail that expertly uses the flavorless spirit to showcase the modifiers and demonstrate what can be done with grapefruit if done properly. This post takes a mixologist's perspective concluding that in the right recipe, vodka may be exactly what you need.
Summer Refreshers
The warm days of summer brought several refreshing cocktails to Summit Sips. By continuing to feature riffs on the Moscow Mule, we were able to emphasize the versatility of homemade ginger syrup in the Gin Gin Mule. And what summer would be complete without a seasonal infusion? Rhubarb vodka continues to impress us even as recently as last weekend with another Strawberry Barb. Then, a surprise came in the form of the Sherry Cobbler. Sherry is underutilized today and inexpensive, but this classic cocktail is so delicious we don't know why it took so long for us to try it. It was the most popular drink of its day, and it deserves more recognition than it ever receives. With the cobbler under our belt and fresh fruit in abundance, my sister who lives in Spain passed along details about what she thinks makes a good Sangria. We shared a basic recipe and detailed some variations that can be tweaked to your liking. If the summer heat was getting you down (and you were still thirsty) we gave you the Take 3, a fantastic three-ingredient cocktail for summer that was featured in the New York Times. Who would have guessed that St-Germain and Cynar work so well together?
Coca Cola
By August, we had finally gathered the ingredients to try making our own cola syrup. This is not something I would expect many readers to try, but the history of the Original Recipe is fascinating. The process was available, so we set out to prove that it could be done. After documenting the steps and adding our own insight, we have since shared our homemade Coke with a lot of people over the past several months and everyone is impressed with the result. Not only does the flavor put most cola to shame, it also tastes remarkably close to modern Coke! It's hard to put your finger on exactly how it's different if you don't know the ingredients used or how they have evolved over time, but even we were surprised how similar this is to the commercial product. It also makes a satisfying, if not the most labor-intensive Rum and Coke ever created!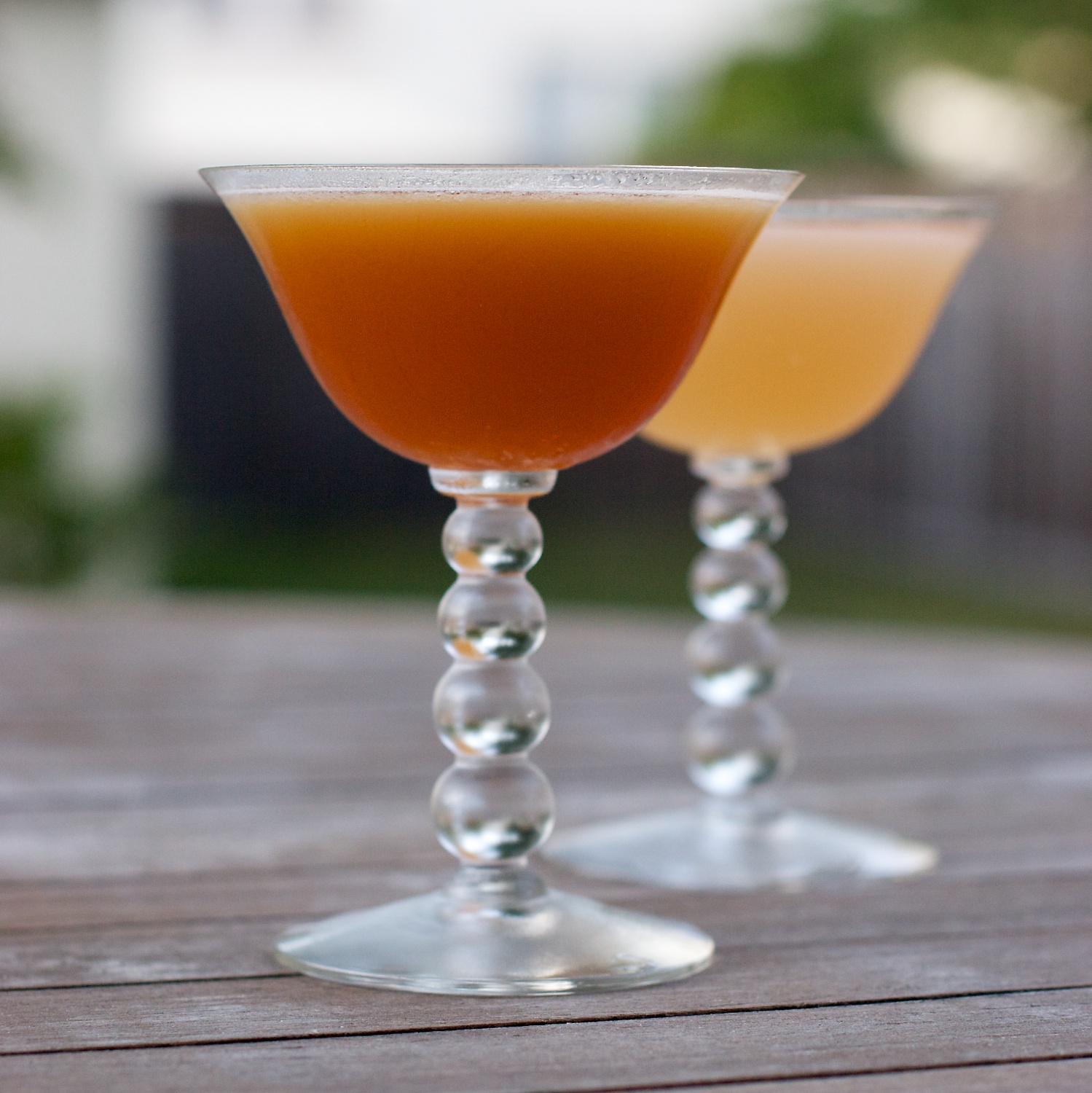 Edgewood
Years in the making was a post featuring the Edgewood Cocktail, a 2008 drink we finally featured for the Summit Sips Drink of the Week. This cocktail proved once again that grapefruit juice can do amazing things in a cocktail glass. It also featured one of our favorite vermouths, Punt e Mes and revealed that creative substitutions can lead to some delicious variations. This is a cocktail that works on so many levels that, if not for the "Brooklyn" variations below, it would be our favorite recipe of the year.
Brooklyn
It's rare today that anyone can create a new drink that spawns an entire category, but that's exactly what happened with Vincenzo Errico's Red Hook. It started with the Brooklyn, an old classic that is itself a variation on the Manhattan. Named for Brooklyn neighborhoods, the Red Hook established the standard proportions that gave rise to a line of variations leveraging vermouth and liqueur substitutions for some of best cocktails we made all year. Of course, we are suckers for spirit-driven recipes, but with so many combinations to test, we are still trying them. We moved from the Red Hook to the Greenpoint, but we are looking forward to the Cobble Hill, Carroll Gardens, the Bensonhurst, the Park Slope, the Bushwick, and even the Kirkwood posted in a comment by a reader. Although it's hard not to grab almost any liqueur and start experimenting.
Looking back at the high points of 2011, it's no mistake that many of our favorites leveraged the world of bitter liqueurs. The availability of such ingredients in the Twin Cities has definitely improved over the past year, but the point has never been to focus on the obscure. It has always been about flavor whether leveraging classic recipes or exploring new ideas. More and more people these days are interested in expanding their tastes by trying new spirits or learning about unfamiliar flavors. Now more than ever the importance of how it tastes in the glass is transforming the way people think about cocktails. At Summit Sips we do our part to share discoveries about ingredients, technique or anything we think is good enough to be worth your effort to try on your own. We recognize not everyone is going to try everything, but we hope that by explaining the details we take some of the mystery out of the process of making great cocktails so our readers can focus on enjoying them. Cheers to you, our readers in 2012!