How many times have we been asked, "Where should we go to get a good cocktail?" Our answer always starts with the belief that you can make a great drink at home—but that's not usually what people want to hear. So, we decided to post a list of mini reviews featuring some of our favorite places to have a cocktail. If it's on this list, we enjoyed the drinks. Some places link to reviews. It is hard to keep up as places come and go—especially in different cities—so this work in progress also serve as a record of places we have been.
Portland, OR
Seattle, WA
Twin Cities, MN
San Francisco, CA
Chicago, IL
Portland, OR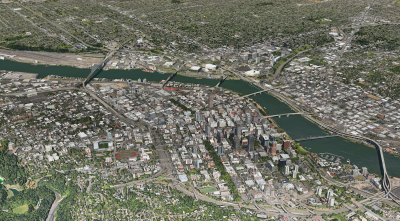 You can find a bad cocktail in any city, but in Portland, Oregon, it's getting harder every day. Even hotel bars feature signature drinks and seasonal recipes that leverage fresh ingredients and balanced flavors. Another surprising trend is the number of fantastic breakfast joints that have a craft cocktail list that goes beyond the Mimosa and Bloody Mary.
Most spots feature a happy hour with a special or two or maybe a punch, but regular prices vary. You can expect to see drinks on the regular menus priced anywhere from $8 to $14 depending on the place and the ingredients used. There is no sales tax!
N:
NW:
SW:
Driftwood Room
Departure
Grüner
Jackknife
Luc Lac
Veritable Quandary
Picnic House
NE:
Expatriate
Ox, and the Whey Bar
Box Social
Small Wares / Bar Wares
SE:

Beaker & Flask (closed)
Ava Gene's
Woodsman Tavern
The Sweet Hereafter
Nostrana
Farm
Sunshine Tavern
Circa 33
Yet To Visit:
Trifecta
Thirst
Mint
Sapphire Hotel
Vintage Cocktail Lounge
Seattle, WA
Twin Cities, MN
San Francisco, CA
Chicago, IL